When I first started the company, I made a promise to myself and my clients that I would create a team that is smart, strategic, and above all, good to work with. Today we continue this mission with a laser focus on being true partners to our clients –  by helping solve their problems; delivering results they can be proud of; and being flexible to meet their needs in a complex and ever-changing external environment.
To do this, we continue to hire smart, passionate, and down-to-earth individuals who are driven by curiosity and who derive immense satisfaction from solving problems for their clients. While each employee at Curley brings something unique to the team, we are all "passionate about what's next and driven by what works." That is the core of Curley Company and it is how we deliver smart strategy to our clients each and every day.
Recently, Curley was one of only five PR agencies in North America to be recognized as a finalist for PR Week Boutique Agency of the Year and we were also named a finalist for PRovoke Media Boutique Agency of the Year 2021. To be recognized by leaders and peers in the public relations industry is truly gratifying. After almost 20 years of leading this agency, I continue to be incredibly proud of the team and the work we do for our clients!
Best,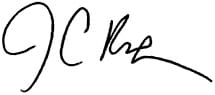 Jennifer Curley